Lash Pen™ Heated Eyelash Curler
---
Get Those Bold, Beautiful Eyelashes and Make Every Head Turn!
Whether you're preparing for a day at work or getting ready for a special night out, you can easily create natural-looking, long-lasting curl in seconds with Lash Pen™.
It softly lifts and curls lashes smoothly from base to tip, with none of the pinching or crimping associated with traditional eyelash curlers. 
And you can achieve beautiful results with or without mascara.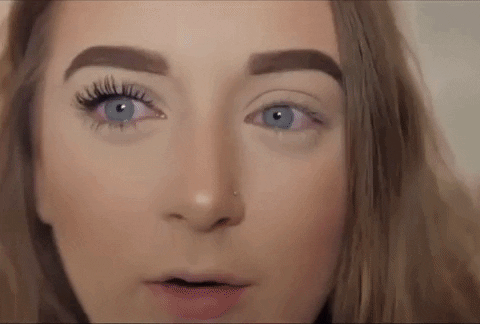 Benefits:
Portable and small design, easy to operate.
Achieve professional results within seconds with the powerful, safe blade.
Simple and safe operation with one switch.
With clear cover protecting the heating comb.
Anti-damage system on the heating area avoids any harm when curling eyelash.
Won't turn on accidentally thanks to the lid which protects the on/off switch.
How to use:
Turn on the device and allow about twenty seconds to warm up.
Position the comb under the eyelashes and lift them up to your eyelid (you do not need to touch it).
Keep this position for 8 seconds minimum (adjust the duration after different tests according to the specificity of your eyelashes).
When you have achieved a result that meets your expectations, turn off the device and it's over!
With Every Purchase you make we help one women suffering from Breast Cancer. Your little help can make a huge difference in somebody's life.
Why do you need this?
Making trips down for to fix your eyelashes can be tedious! Calling in to fix an appointment and making an hour trip long journey to that beauty house and spending the extra money on fixing it. You could have save those expensive trips and save those valuable time! The Signature Electric Heated Eyelash Curler solves all women's problem with their eyelashes!
Woman's Eyelashes are one of the most important part that gives her the attractiveness and enhances her overall looks and we got you ladies! It is an essential that every woman should have one for their makeup. Saving you precious money and valuable time from today!
F.A.Q
 Question:Does the heated eyelash curler will damage my eyelashes?
Answer:No, We didn't get any complain from our customers. It is safe for use.

Question: Is there supposed to be a heat "ready" indicator on the back of the curler? There looks like there's a spot for one.
Answer: A green indicator light should come on when you turn it on...wait about 15-20 seconds to let the curler get warm before trying to use it on lashes.

Question: Do you have to use mascara?
Answer: It seems to works better with mascara

Question: What type batteries does it use ?
Answer: AAA battery.


How long will it take to receive my order?
Due to high demand, your product may take up to 9-25 Business Days to arrive(depending on location). We source products from all over the world to bring you epic offers and the lowest price.