Booty Band™ Booty Belt Resistance Band
---
Now Women Can Avoid Flat Butts & Have Perfectly Shaped Round Butts
Several studies have shown that the shape of your butt depends upon two factors - Bone Structure & Glutes. 
Changing bone structure is not possible but changing Glutes Muscle is possible through physical exercises if done in a proper manner. Doing Squats and all other butt enhancing exercises if not done properly can cause more damage than good to your body. That's when this Booty Band™ comes to rescue, it targets the right muscle no matter how much difficult it is to reach.
So, this Booty Band™ helps you achieve your desired shape in less time so that you can achieve that CONFIDENCE and FEEL MORE ATTRACTIVE!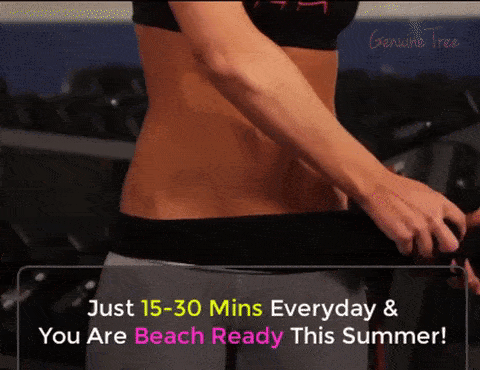 Benefits: 

NATURAL LATEX RUBBER- Made of high quality durable latex rubber bands are strength-tested to determine reliable weight-resistance levels


UNIQUE DESIGN- Superior quality resistance bands connect the heavy duty webbed belt to felt-lined foot straps. Neoprene pads in each foot strap for added comfort and productivity. This is a real resistance workout to build strength and stamina for all of life's activities.


BUILD, LIFT & TONE - Sculpt and shape your glutes! Use The Booty Belt system to build, lift and develop your glutes, abs and lower body. Use the belt anywhere to shape and tone with no need to go to the gym.And forget about irregular shape of butts.


WAIST BELT FITS UP TO A 42" WAIST - This resistance bands connect the heavy duty webbed belt to felt-lined foot straps. This unique design give you the power to sculpt and shape your glutes for that firm, toned look
ACHIEVE LOWER BACK PAIN RELIEF : If you have tried everything from pills to heating pads and nothing seems to relieve that lower back pain, look no further than this superior lower back stretcher. Suitable for people suffering from herniated discs, scoliosis, stenosis and arthritis, this unique lumbar stretcher provides spinal decompression and relieves tension from the discs and nerves, so that you can finally enjoy pain-free days!
IMPROVE YOUR POSTURE: Use this lower back stretcher for back decompression for your lumbar and sacral area or even to release tension from your feet by simply stepping on it. Made from thick foam, that is soft, yet firm enough to provide adequate back decompression, this abdominal mat will help you dramatically improve your posture
ALL IT TAKES IS 5 MINUTES A DAY: Why spend tons of money on prescription pills and expensive visits to chiropractors, when you can have reliable results by spending only 5 minutes a day to relax on your lower back stretcher? Simply lie on your back decompression device and feel your vertebrae stretch smoothly, as the muscles on your lumbar area regain their flexibility.
TAKE YOUR BACK STRETCHER ON THE GO: Compact and lightweight, this acupressure massage stretcher can easily be packed and carried with you at the office, on holiday or in the car, so you can have it with you everywhere you go!
MULTI-FUNCTIONAL: This device is not only used for enhancing your butt whilst it is also beneficial for your ABS & LEGS.
Some Common Exercises :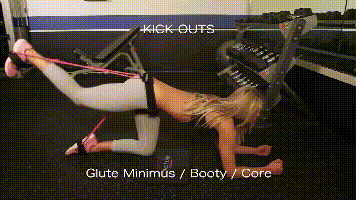 With every sale of this Booty Band™, we are able to save a woman from Breast Cancer. As a % of your sale goes towards treatment of woman suffering from Breast Cancer. Join our movement to make world a better place for someone in need.
How To Use :
Pull belt through buckle.
Tighten belt.
Positioning the belt.
Kneeling down, firmly pull the foot strap at the base of tube towards the corresponding tube.
Booty trainer instruction book is completely free. It guides on you how to use this.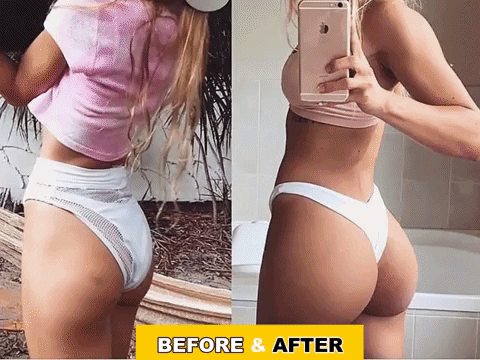 How long will it take to receive my order?
Due to high demand, your product may take up to 9-25 Business Days to arrive(depending on location). We source products from all over the world to bring you epic offers and the lowest price.